Community Links
St Nicholas Church
We are very close to the Vicar and members of the congregation at St Nicholas Church in East Challow. We regularly visit the church for services throughout the year and each week friends from the church perform an 'Open the Book' assembly at school for us.
The pupils look forward to the 'Open the Book' assemblies and take part enthusiastically whenever they get the chance.
Volunteers
Since the opening of our school garden, we have been very grateful for all the support we have had from the local community. Our regular school grounds working parties, with refreshments for the workers has kept the school site and Forest School site well maintained and ready for learning! We welcome volunteers to come in and help out of school hours and if you are interested, please contact the school office.
British Legion
Every year we work with the British Legion in the village to fundraise, and support their annual poppy appeal. Last year we created some artwork for them, using plastic bottles which I know was appreciated as they welcomed people on Remembrance Sunday.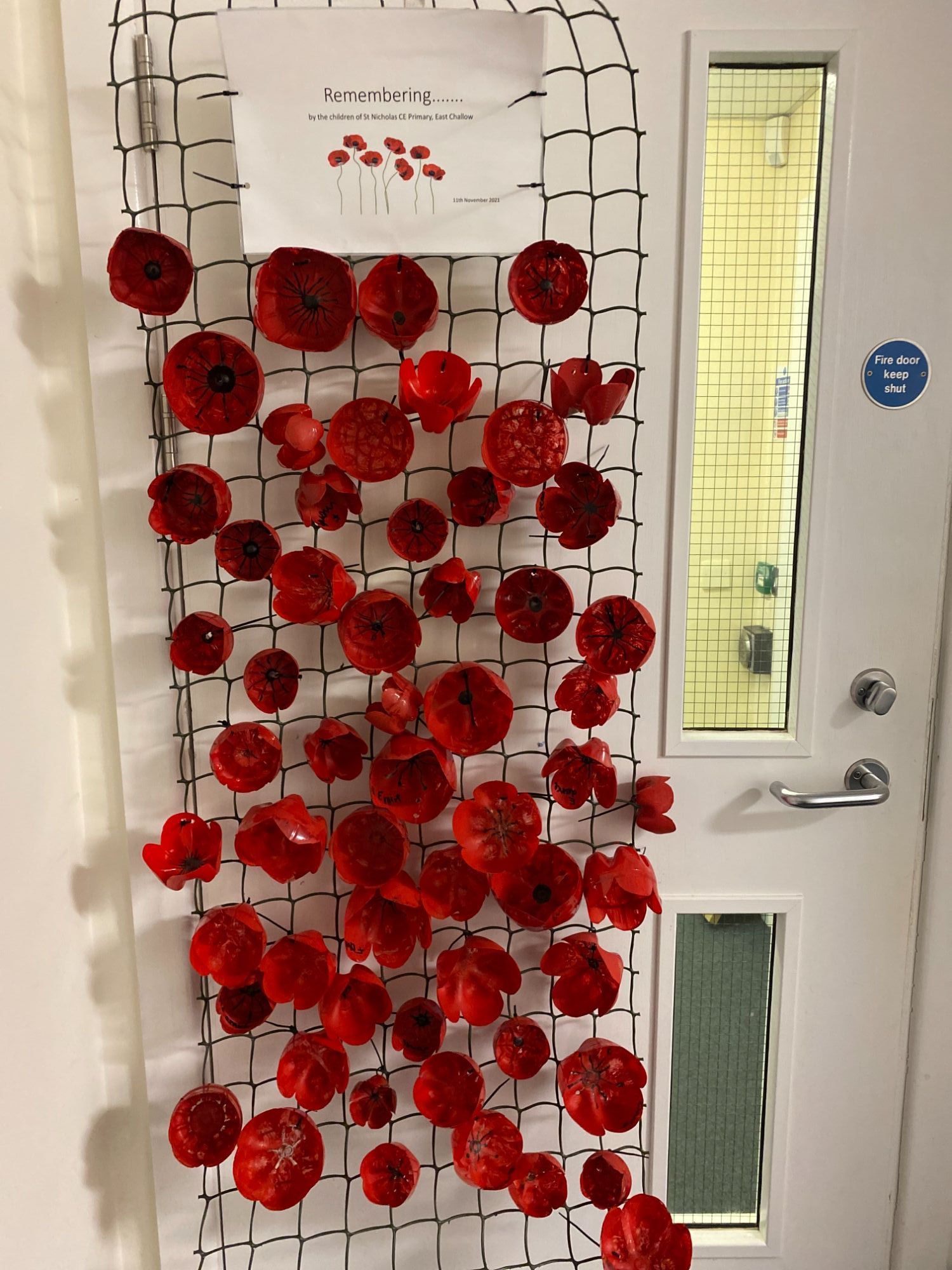 Parish Council
We enjoy being part of our local community and regularly support events held in the village including celebrations for the Queen's Jubilee. We provide regular updates about school life through Challow News and have been grateful for the support we have received from the local community.